Industriarts Studio has worked with a wide variety of clients across the entire world.
Adam Kult, Alpha Qdrnt, Alter, Andrako, Auxiliary Control, Be My Enemy, Berlin Babylon, Black Pill, Blades of Malice, Black Rain Media Group, BlakOpz, Blood Industrial, C/A/T, Codeon, Cryogenic Echelon, Cyanide Regime, De_Tot_Cor, Die Sektor, Dismantled, Distorted Memory, Dust is Noise, Experiment Haywire, Fatal Rupture, Fektion Fekler, FGFC820, Glis, God Module, Grendel, Heartlay, Hell:Sector, Hexen Prozess, KIFOTH, Kontrolled Demolition, Krispe, Level 2.0, LSD Project, Metallspürhunde, Mindless Faith, DJ Mighty Mike Saga, Necrotek, Netherfabrik, Noitekk Records, Organic Cage, Pail, Particle Son, Peril Eyes, Probe 7, Prognosis, ReGen Magazine, Ritual Noize Entertainment, Ruinizer, Shadow System, Shaun F., Short+Crunch, SIN D.N.A., State of the Union, Surgyn, Syndro-sys, The Gothsicles, Third Realm, DJ Totentanz, Uberbyte, V2A, VampireFreaks, Vendetta Music, Vicious Alliance, W.A.S.T.E., WTII Records, XP8, Y-Luk-O
Industriarts Studio specializes in a number of creative services for bands, musicians, record labels, DJs, promoters, models, artists, filmmakers and game studios.
CD/DVD/Blu-Ray Packaging, Vinyl or Cassette Packaging, Flyers, Posters, Tour Admats, Press Kits, Logos, Apparel, Backdrops, Print Advertisements, Business Cards, Stickers/Pins/Patches, Websites, Social Media Profiles, Banner Ads
About Industriarts Studio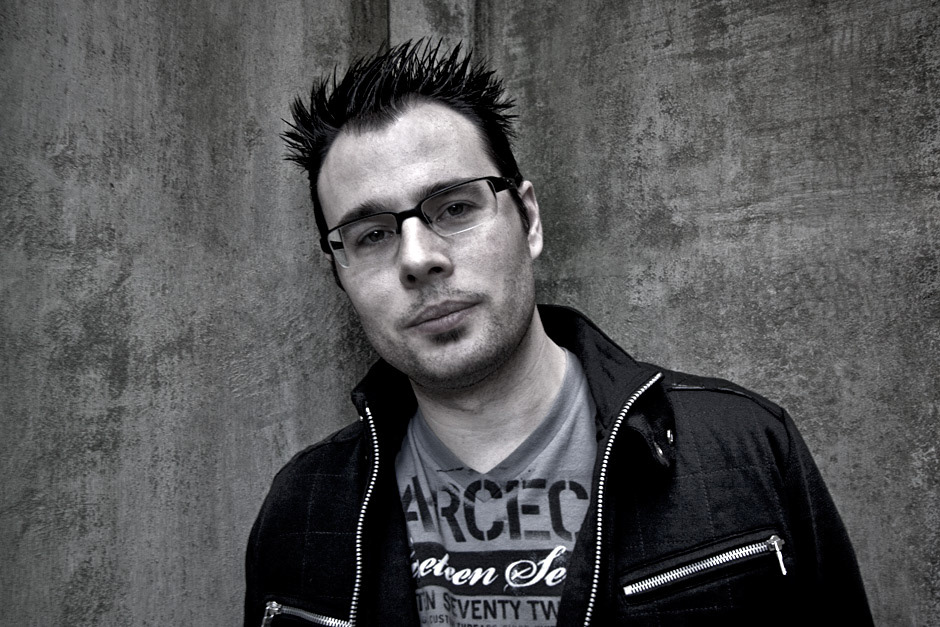 Industriarts Studio is one-man graphic design studio based in the Greater Denver Area. Founded in 2003 by Nathan Winter, Industriarts Studio has been churning out quality design solutions for a wide variety of clients across the United States, Europe and other parts of the world since 2004. My main goal with Industriarts Studio is to provide stunning, high-quality design solutions at an affordable price.
Industriarts Studio has worked with a wide variety of clients across the entire world.
"Beautiful. It is seriously amazing.
"
Jasyn Bangert — God Module
"It is unbelievable. You nailed it."
Mike Hoffman — Level 2.0
"Your talent is unsurpassed in the field of 'industrial' design."
Rexx Arkana — FGFC820
"Everyone I know has been giving me compliments on your artwork."
Rachel — Experiment Haywire
​​​​​​​
"Brilliant—exactly what I imagined."
Joshua Fielstra — Netherfabrik
"It really gets to the heart of what I wanted."
Nick Garland — ReGen Magazine
"Terrific work. Absolutely stunning."
Richard Pyne — Uberbyte
"Your work never ceases to amaze me."
Johann Sebastian — State of the Union
"I am blown away. It's fantastic!"
Gerald S. — Black Rain Media Group
"It seriously looks better than I could have ever imagined."
Ilyssa Fisher — DJ Totentanz
"You did an amazing job on this. 100% badass design!"
Wes Turner — Re:Mission Entertainment
"Our new merch looks amazing—came out just like the mock ups!"
Brian Cummins — Cyanide Regime
"Looks awesome. We absolutely love it."
Ines Lehmann — V2A
"The design is massive! You nailed it."
Mario Carrasco — SIN D.N.A.
"This is amazing! I'm dead."
Brian Graupner — The Gothsicles
"We are very pleased with the way everything looks."
Joel Walker — Offerings To Odin