Industriarts Studio has worked with a wide variety of clients across the entire world.
Adam Kult, Alpha Qdrnt, Alter, Andrako, Auxiliary Control, Be My Enemy, Berlin Babylon, Black Pill, Blades of Malice, Black Rain Media Group, BlakOpz, Blood Industrial, C/A/T, Codeon, Cryogenic Echelon, Cyanide Regime, De_Tot_Cor, Die Sektor, Dismantled, Distorted Memory, Dust is Noise, Experiment Haywire, Fatal Rupture, Fektion Fekler, FGFC820, Glis, God Module, Grendel, Heartlay, Hell:Sector, Hexen Prozess, KIFOTH, Kontrolled Demolition, Krispe, Level 2.0, LSD Project, Metallspürhunde, Mindless Faith, DJ Mighty Mike Saga, Necrotek, Netherfabrik, Noitekk Records, Organic Cage, Pail, Particle Son, Peril Eyes, Probe 7, Prognosis, ReGen Magazine, Ritual Noize Entertainment, Ruinizer, Shadow System, Shaun F., Short+Crunch, SIN D.N.A., State of the Union, Surgyn, Syndro-sys, The Gothsicles, Third Realm, DJ Totentanz, Uberbyte, V2A, VampireFreaks, Vendetta Music, Vicious Alliance, W.A.S.T.E., WTII Records, XP8, Y-Luk-O
Industriarts Studio specializes in creative services for bands, musicians, record labels, DJs, promoters, models, artists, filmmakers and game studios.
CD/DVD/Blu-Ray Packaging, Vinyl or Cassette Packaging, Flyers, Posters, Tour Admats, Press Kits, Logos, Apparel, Backdrops, Print Advertisements, Business Cards, Stickers/Pins/Patches, Websites, Social Media Profiles, Banner Ads
About Industriarts Studio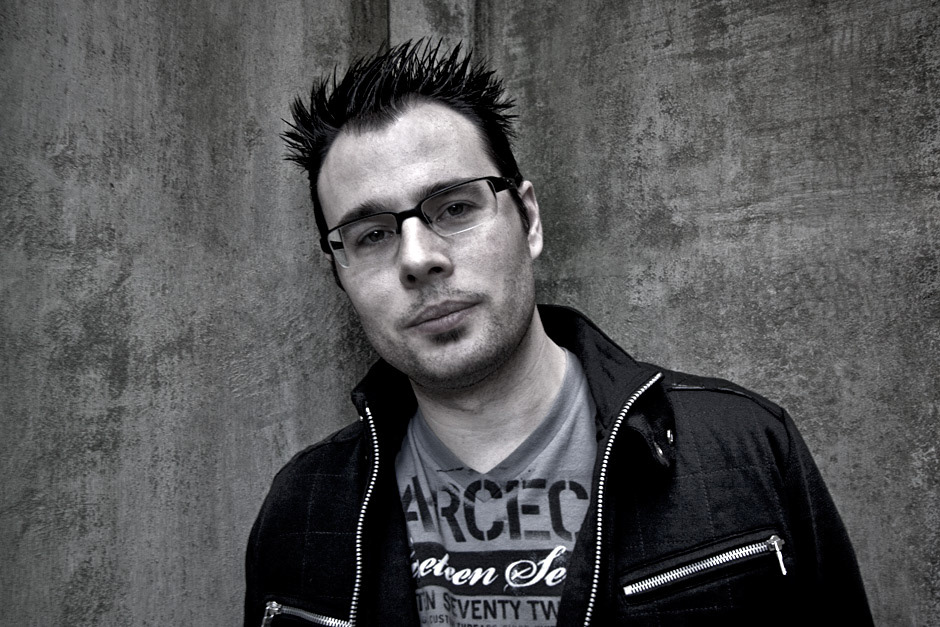 Industriarts Studio is one-man graphic design studio based in the Greater Denver Area. Founded in 2003, Industriarts has been churning out quality design solutions for a wide variety of clients across the United States, Europe and other parts of the world since 2004. My main goal with Industriarts is to provide stunning, high-quality design solutions at an affordable price.
Industriarts Studio has worked with a wide variety of clients across the entire world.
"Beautiful. It is seriously amazing.
"
Jasyn Bangert — God Module
"It is unbelievable. You nailed it."
Mike Hoffman — Level 2.0
"Your talent is unsurpassed in the field of 'industrial' design."
Rexx Arkana — FGFC820
"Everyone I know has been giving me compliments on your artwork."
Rachel — Experiment Haywire

​​​​​​​
"Brilliant—exactly what I imagined."
Joshua Fielstra — Netherfabrik
"It really gets to the heart of what I wanted."
Nick Garland — ReGen Magazine
"Terrific work. Absolutely stunning."
Richard Pyne — Uberbyte
"Your work never ceases to amaze me."
Johann Sebastian — State of the Union
"I am blown away. It's fantastic!"
Gerald S. — Black Rain Media Group
"It seriously looks better than I could have ever imagined."
Ilyssa Fisher — DJ Totentanz
"You did an amazing job on this. 100% badass design!"
Wes Turner — Re:Mission Entertainment
"Our new merch looks amazing—came out just like the mock ups!"
Brian Cummins — Cyanide Regime
"Looks awesome. We absolutely love it."
Ines Lehmann — V2A
"The design is massive! You nailed it."
Mario Carrasco — SIN D.N.A.
"This is amazing! I'm dead."
Brian Graupner — The Gothsicles
"We are very pleased with the way everything looks.
"
Joel Walker — Offerings To Odin
Frequently Asked Questions
To help potential clients and provide some more information about how I work, I've compiled answers to some frequently asked questions.
What services do you offer?
I offer a number of design solutions in three main categories: Packaging Design (CD/DVD packaging, movie packaging and game packaging), Graphic Design (promotional materials, apparel design and branding), and Online Design (websites, social networking and online promotion). For a complete list of my services, check out the Solutions page.
What does it cost to hire you?
The price of each project depends on a number of factors. The best way to get an accurate idea of how much a project will cost is to send me an e-mail describing your project(s) and outlining your requirements. You will receive an estimate with a cost breakdown within 1-2 business days.
How long will the project take?
This depends entirely on the type and scope of the project. Some projects can be knocked out in a matter of days while others can span months. I recommend that you contact me as far in advance as possible to ensure that the appropriate planning and creative output go into your project.
Can we still work together if we live in different countries?
Absolutely. The vast majority of my clients are not based in the United States and I've had the opportunity to work with clients from Canada, Europe, Russia, Japan and Australia. Please, do not hesitate to contact me.
Can we communicate via phone or video chat?
I prefer to conduct all of my business via e-mail. This is the quickest way to get a response and it also ensures that I have a written record of each and every conversation that I have with you.
Do you do all of the work?
Yes. Industriarts Studio is and always will be a one-man design studio. I do all of the work myself which means when you hire me, you will work directly with me. I do not have any employees or sub contractors.
Do you do all of the work?
My preferred methods of payment are via PayPal or Venmo. In the event that you do not have a PayPal or Venmo account, a check or money order are also acceptable forms of payment.
Do you require a downpayment?
Yes. For most clients, I require a down payment of 50% before I get started on your project. The final 50% will be paid upon completion of the project, prior to releasing the final artwork.
Since I do not work full-time, I am only able to take on a few projects at a time. Please send me an e-mail to check my availability, as this changes all the time.