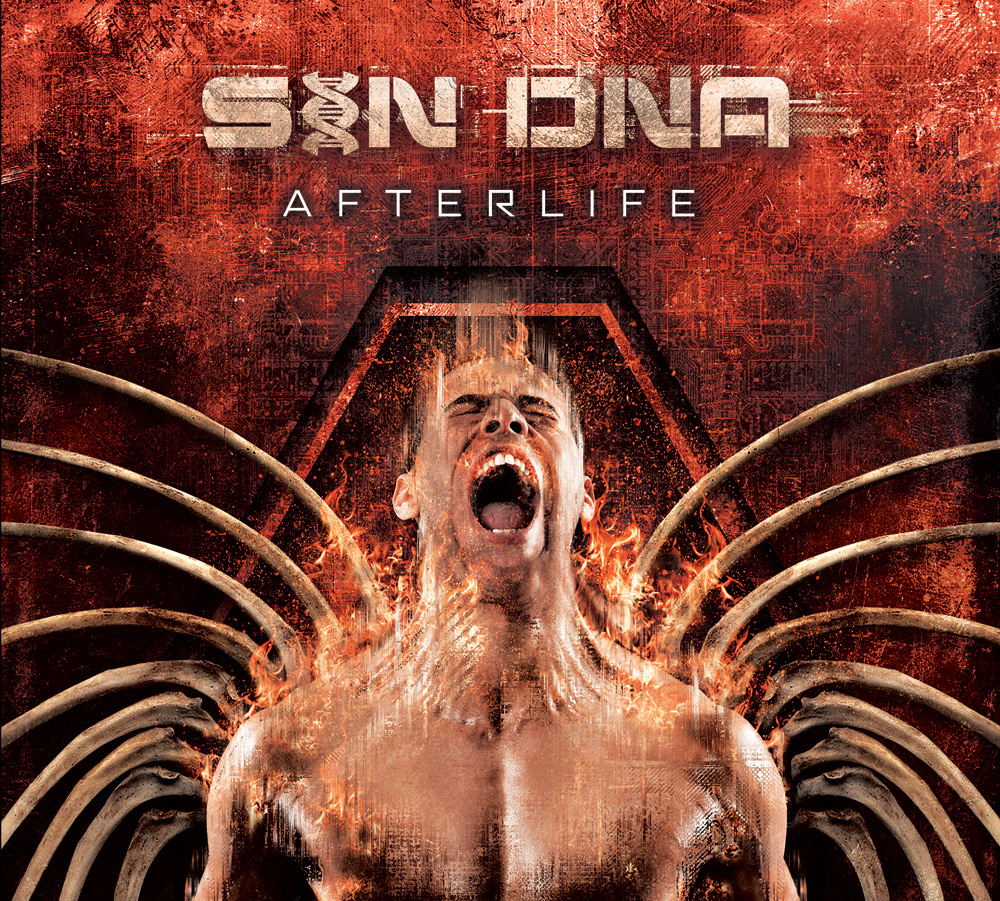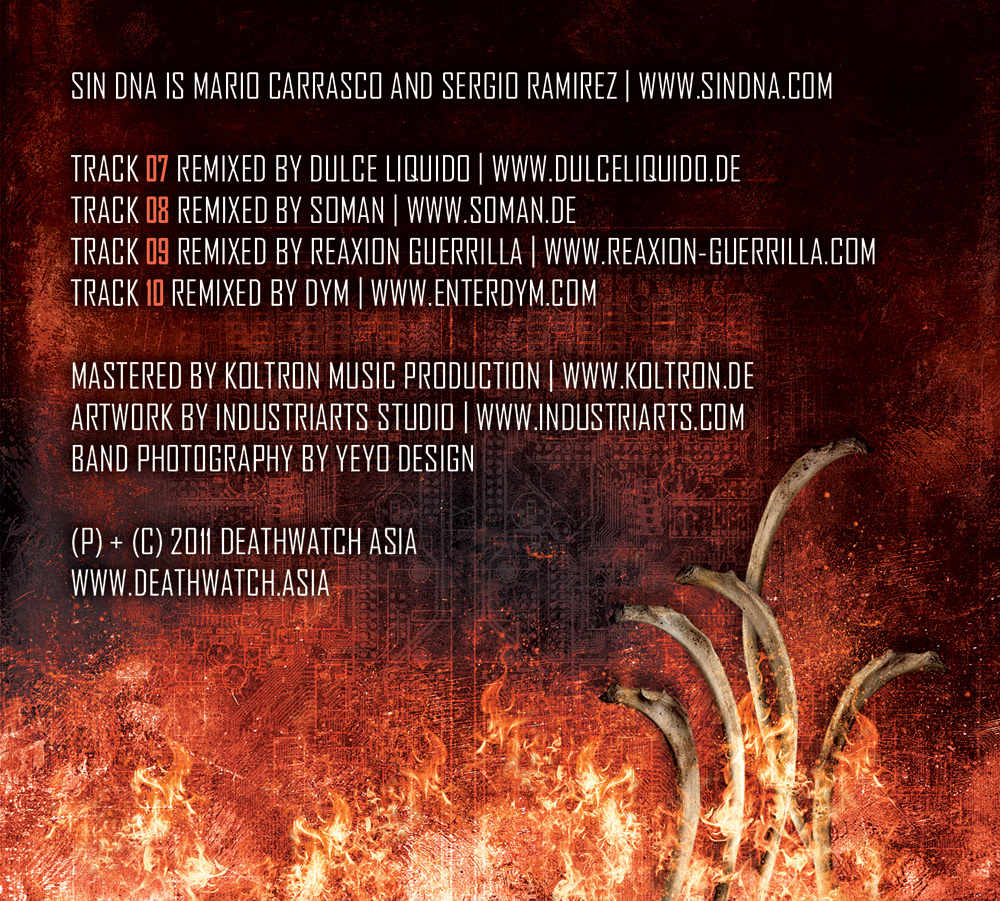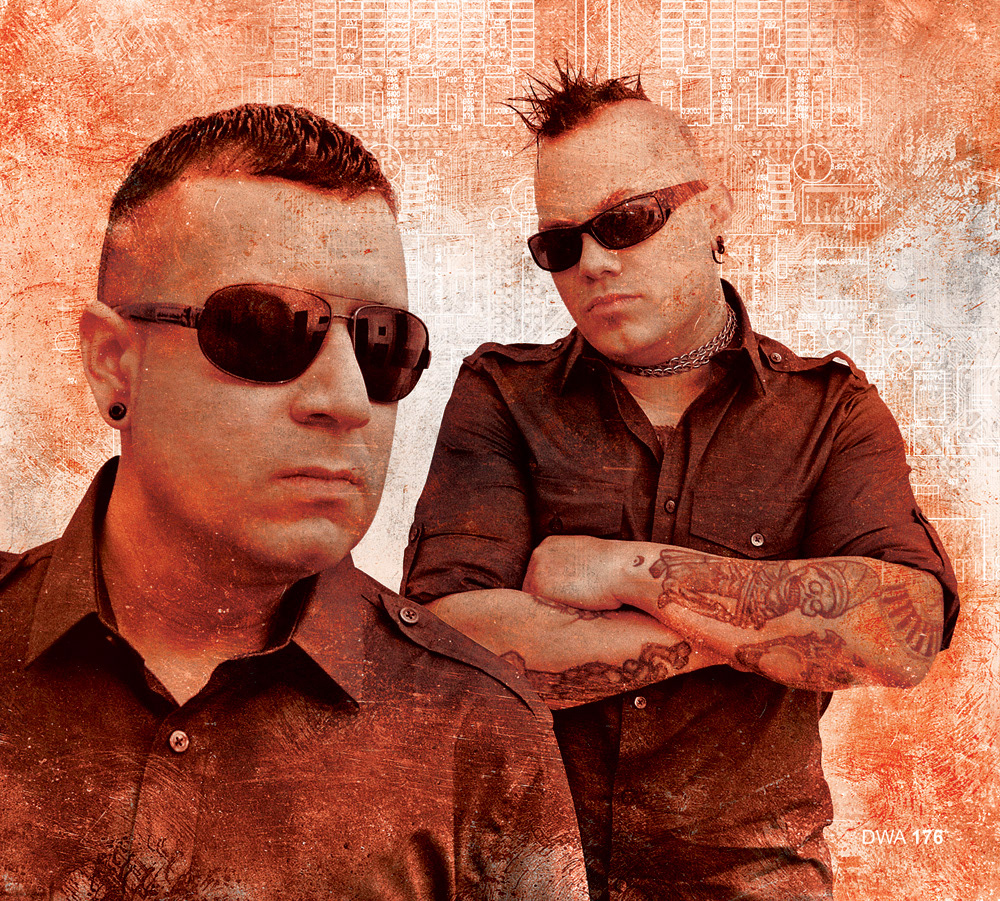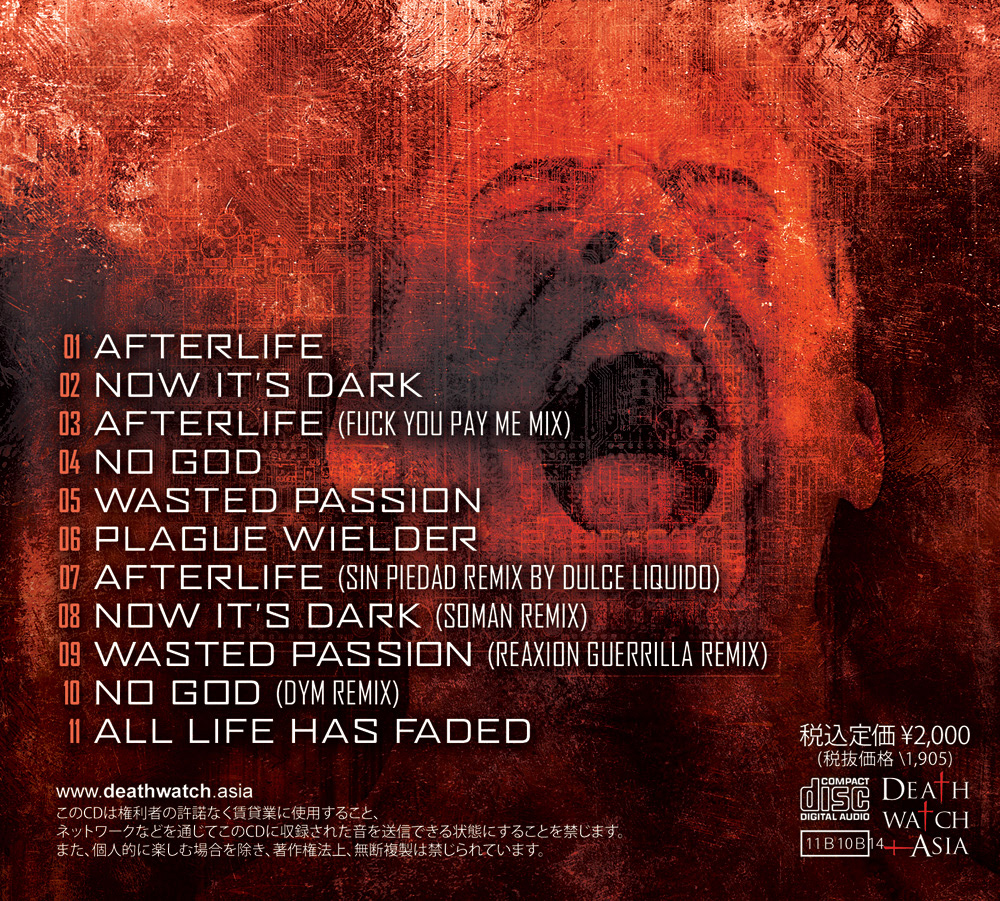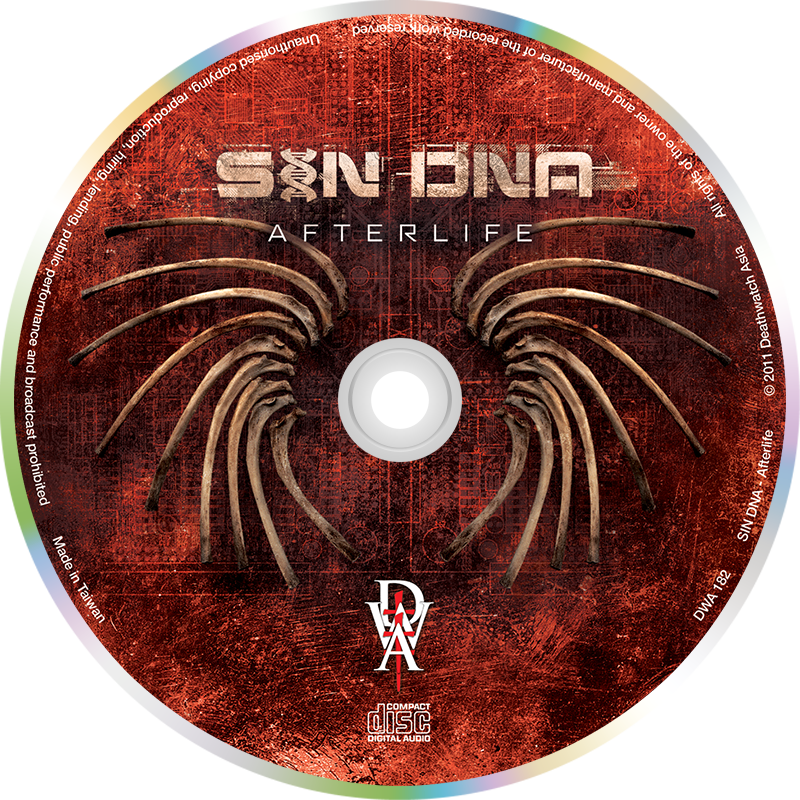 The cover is an interpretation of the EP's title. Scott Craig of Cancerbox fame provided the photograph of the animal bones which he collected from a nearby forest. He then arranged the bones into the shape of a wing. I isolated this wing to create a set of wings for the central figure. The thin red border around the figure is in the shape of a coffin.
The band provided the promotional photograph which I treated with overlapping various textures.
Contact me
if you need packaging for your upcoming release!